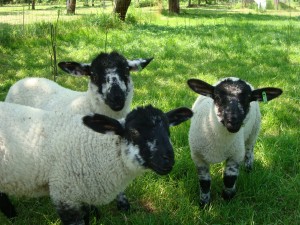 Our butchery will be open Thursday 19th, Friday 20th and Saturday 21st July, selling the following meat:
– Fresh lamb
– Fresh pork and home-made sausages
– Home-cured bacon, gammons and gammon steaks
– Local free range oven-ready Chickens (from Alpha farms at Hilton). We order the chickens in batches approximately every 2-3 weeks so please e-mail us if you'd like a chicken so that we can order the correct number from Alpha farms each time.
 Just a reminder that strawberries and raspberries are available Mon-Sat 8am-6pm throughout July from the farm shop.
We are also open each Saturday during July for Pick Your Own strawberries.