We will be selling the following fresh meat during November: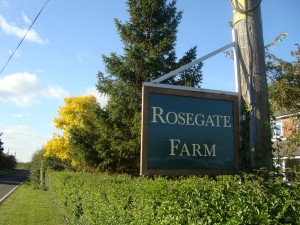 – Fresh lamb, pork, sausages and bacon – Thursday 1st November – Saturday 3rd November.
– Fresh beef – Thursday 15th November – Saturday 17th November
We have got a selection of pork and all of our sausage flavours available in the freezer, please feel free to call in and ask at the house anytime in-between the above dates for frozen meat.
**NEW – half pigs**
We are also now able to offer a discounted price (£6.00/kg) on half a pig, fully butchered, including approx 50-60 sausages, bacon, legs of pork, belly joints/strips, pork chops, loin joints and shoulder joints. Please contact us if you would like to stock  up your freezer and take advantage of this and we will butcher your half pig so that you get exactly what you want, e.g. what flavour you'd like your sausages and whether you'd like the loin as chops, joints or some of each!