Wow, it has been a busy few months on the farm with all the young animals to look after, hay-making for winter feed, sheep shearing etc.
In the butchery we have had a rearrange allowing us to keep supplying you with meat during the Covid lockdown, during which we have seen a surge in demand helped along by a few hot BBQ weekends.
Butchery opening hours continue to be: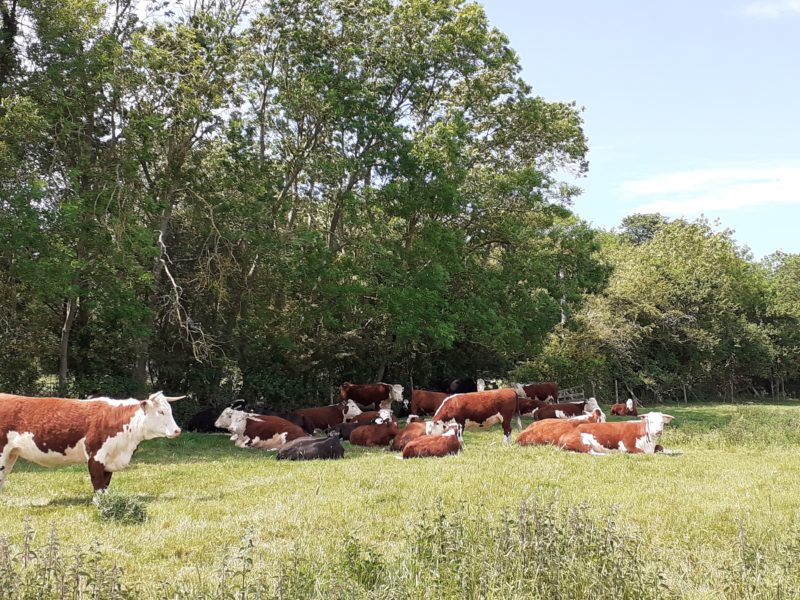 Thursdays 15.00pm-17.30pm

Fridays 08.30-17.30

Saturdays 08.30-13.30
Each week we have Beef, Pork, Lamb and Chicken available in joints, steaks, mince etc and if you have a particular cut you would like, David will be pleased to help!
We offer a large selection for your BBQ including different burgers, sausages and glazes for your chops and meat cuts.
New to our counter we have sliced ham and beef which we cook ourselves and is proving very popular. As well as raw dog food which is made up by our niece !
We are sorry to say that the hot weather brought the strawberry season to a swift end!
As ever feel free to drop us an order at: david@rosegatefarm.co.uk, call 01954230344 or just pop in!
Don't forget to sign up to our weekly email update which you can find in the top right hand corner of this page.