Our butchery will be open selling fresh meat as follows during August:
– Friday 16th and Saturday 17th August – Pork, sausages and bacon
– Friday 30 and Saturday 31st August – Beef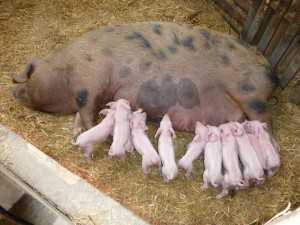 Another successful litter born Monday 29th July to 'Ginger', one of our original sows and still going strong! Ginger is a traditional breed Oxford Sandy and Black sow. The piglets are all pink as their Dad is a Large White boar.